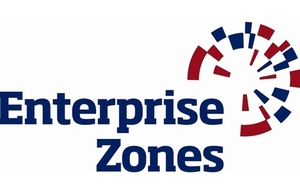 Twelve new Enterprise Zones have gone live this week, helping to boost economic growth across the UK, from the north-east to the south-west.
These new zones are designed to support businesses, big and small, new and established, to grow. They offer
business
rates discounts and additional tax breaks, backed by a simplified local planning process.
Existing Enterprise Zones have attracted more than £2.6 billion of private investment and more than 700
new businesses
, resulting in the creation of more than 29,000 jobs.
Each Enterprise Zone is unique, building on the strengths of each area. They support some of the country's most vital industries including manufacturing, technology and renewable energy.
The zones going live include:
Northern Powerhouse
M62 Corridor (Leeds City Region LEP)
North East Round 2 (North East LEP)
York Central (York, North Yorkshire and East Riding LEP)
Midlands Engine
Brierley Hill (Black Country LEP)
Loughborough and Leicester (Leicester and Leicestershire LEP)
South West
Cornwall MarineHub (Cornwall and Isles of Scilly LEP)
Dorset (Dorset LEP)
Heart of the South West (Heart of the South West LEP)
An extension to the West of England LEP Enterprise Zone
South East and East
Enterprise M3 (Enterprise M3 LEP)
Enviro-Tech (Hertfordshire LEP)
Newhaven (Coast to Capital LEP)
North Kent Innovation Zone (South East LEP)
An extension to the New Anglia LEP Enterprise Zone
Businesses basing themselves in Enterprise Zones can access a number of benefits:
business rate discount worth up to £275,000 per business over a 5-year period
generous enhanced capital allowances (tax relief) worth millions to businesses making large investments in plant and machinery
100% retention of business rate growth for the Local Enterprise Partnership, to enable them to fund development on the Enterprise Zone
Local Growth Minister Andrew Percy said "Our modern Industrial Strategy is about creating the right environment for businesses to grow - Enterprise Zones are making sure this happens across the country.
These 12 new Enterprise Zones will help even more businesses to set up and grow. I'm confident they will build on the success we've already seen over the past 5 years."